Abiodun was getting ready for bed in Lagos when he received a ping: de-escalation assistance requested in New Maldives City, 23% chance of violence. He traded his toothbrush for an energy drink and logged into his team's workspace.
The request came in from Sanfa, a local who had helped his team with regional de-escalations in the past. The peacekeeping algorithm, which was calculating a 23% chance of violence, was constantly evaluating vast quantities of public data and alerting teams like Abiodun's when there was an elevated risk. 23% was high – it was rare to see any region with over 0.5% risk and New Maldives City usually stayed under 2%.
Within minutes, his teammates Kanna and Hayle joined the group's workspace and began annotating and analyzing the situation. Abiodun, the data-science expert, mapped local sentiments across the city; Kanna, based in Osaka, reached out to potential local allies; and Hayle, based in Bogotá, remixed memes and video clips in an attempt to steer the discourse across the city's social networks. Hayle was fairly new to the group and still a trainee but made up for lack of experience with enthusiasm.
A recent tsunami had hit the Tamil coast, causing major property damage and breaking regional supply chains. Bare necessities of food -mostly canned goods- and shelter -pop-up habitats- were already in place, but there was a severe shortage of fresh food, spices, building materials, and more. Tensions were rising over the relative priority of rebuilding resources.
New Maldives was a hub for climate refugees from islands that were now below sea level. Locals had initially protested the settlement and, even one generation later, some remained unhappy about the changes. Abiodun had performed de-escalation missions there during the last major flare up, years ago. The world was more peaceful, despite increased climate migrations.
Kanna tried to open a dialogue with the local disaster relief hub, hoping for their take on the situation. She received an immediate "Sorry, can't talk – we're overwhelmed/understaffed," from a relief coordinator named Brock. It was a disappointing response but not surprising. In Kanna's experience, official relief coordinators often focused solely on food and shelter while ignoring local social dynamics and cultural needs. They also tended to look down on virtual volunteers and, on a past mission, a relief coordinator had chidded her for being a gamer who would only get in the way during a serious crisis.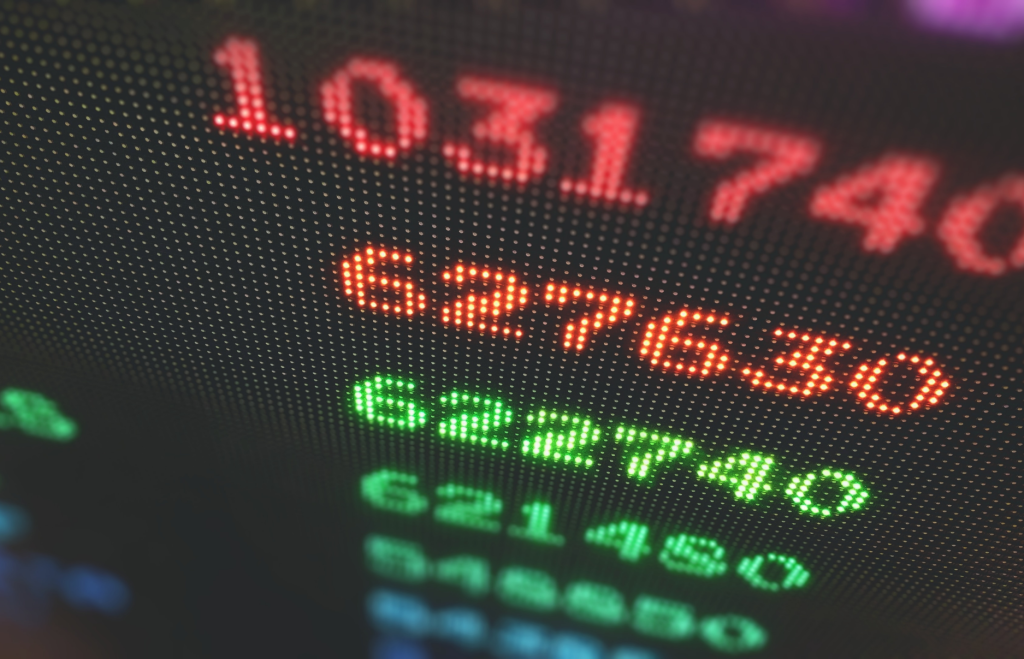 Abiodun and Kanna were friends from their competitive gaming guild, which had a commanding presence in several of the most popular multiplayer games. For the last decade, though, they'd been moved beyond gaming to tackle real world "missions", with conflict de-escalation being a favorite. If actual violence were to break out, peacekeeping professionals would intervene but it had never come to that for them. They took pride in being one of the most successful de-escalation teams in the Indian Ocean region. They were unpaid volunteers and this was a hobby for them, but they loved the work and took it incredibly seriously.
Abiodun quickly shared a visualization, which traced how the tension and outrage was spreading through the communities. "We can track a lot of the agitation to this node here, representing TerraDriti. She's a popular influencer, a local celebrity who is currently on hour 14 of a marathon livestreaming session and she is ranting about how almost all the tsunami aid was going to the islanders and not the mainlanders and how it was going to ruin Pongal. Her message is resonating with mainlander locals and we can see the negative sentiments spreading quickly through a number of communities." He shook his head. "The majority of New Maldivians are refugees so a proportional distribution would see them having a majority of the relief aid, but I'll dig into the numbers to be sure there isn't something else going on."
Kanna checked the algorithm for the chance of violence and saw that it had climbed to 27%. She sent Brock another ping – this time including the AI's assessed violence risk and a clip from the livestream. Again, she received a terse response "Things seem calm here, maybe trust the people on the ground…" and he had attached a photo of locals helping a relief convoy that was stuck in deep mud.
She was having better luck searching for local allies and updated her team, "I've synced with Sanfa, who requested our help. She leads a local teaching hub that supports both islander and mainland communities. In the past, she's helped with other de-escalation work and she's keen to partner with us now. I'm adding her to the workspace now." A moment later, Abiodun welcomed Sanfa into the chat but was immediately interrupted by Hayle sharing a Fantastic Technowizards video clip remixed to be a scathing indictment of TerraDriti. Hayle said, "This is going to turn people away from TerraDriti and get the city to calm down."
Sanfa shook her head, "I appreciate your enthusiasm but I have no idea what Fantastic Technowizards is – I don't think it was ever popular here."
Abiodun had been trying to coach Hayle on adapting to local tastes rather than assume that everyone loves what she loves. He said, "Hayle, you've gotta check the local interest graphs; your remixes won't go viral if viewers don't know what they're referencing. We can't shape opinions if nobody sees or shares them." Hayle loved using memes and video clips to try to shape local conversations and guide communities toward deescalation. She'd had recent success with the method during a near-riot in Caracas, but she was much more familiar with the local media landscape there.
Sanfa said, "My students love the Avian Adventures series – maybe try that?" Hayle dropped a series of sad Technowizard memes into the workspace but Abiodan saw her dig into the local taste data and start streaming several different Avian Adventures movies, simultaneously.
Kanna asked Sanfa for her take on TerraDriti's rant and she replied "TerraDriti is super popular in New Maldives, especially among the mainlanders. Her anger is dangerous but some of the mainlanders I know are upset about not being able to celebrate Pongal the way they want."
"Pongal?" Abiodun asked.
"A Tamil harvest festival – it's starting in a few days and a huge deal here, especially among the mainlanders." Sanfa answered, as Abiodun captured the information in the workspace and pulled in streams from local influencers who were airing similar frustrations. "Normally we'd be celebrating with feasts at the temples but with the tsunami…" She went on to explain how the relief hub was ignoring the Tamil's requests for the holiday foods and the rebuilding supplies for the temples were deprioritized for other civic infrastructure.
After she finished her explanation, Kanna asked, "You know both mainlander and islander communities well – do you think the islanders would be open to deprioritizing some of their less urgent needs to help enable the Pongal celebrations?"
"Totally!" she said, "We've already seen lots of folks donating spices and spare cooking pots but it's all bottoms up. The relief workers aren't helping at all…"
"We might be able to put some community pressure on the relief hub, especially if we show strong solidarity from across the different groups."
Kanna jumped in "I'll reach out to some local leaders to create an informal advisory council with a mix of mainlanders and islanders from across the city. Abiodun, can you get the tech set up so that each neighborhood can give feedback and vote their support for reallocating resources toward Pongal celebrations?" The two rushed to get the new council up and running and generate a strong signal of legitimacy from local participation. They'd run this community pressure approach the past year in Tallahassee and had clear templates to draw on.
The hours raced by and it was early morning in Lagos when Abiodan saw a ping from Hayle. "Ok y'all, check this out," Halye dropped a new remix into the workspace, featuring TerraDriti grafted onto the head of a giant vulture "So you're looking at clips from Avian Adventures VI with TerraDriti as the villain. AA VI features a subplot that rhymes with the situation here – the vulture tries to turn the local bird species against the migratory birds but the locals see through their manipulations and team up to help all of the birds. I even have the local and migratory birds enjoying a Sweet Pongal dessert together."
Sanfa watched the clip and laughed, "This is great – my students will love it and I think their parents will appreciate it too. You got some of the nuance around the dessert wrong but I can help you with that."
"Great" said Kanna, "When it's ready, I'll share it with a few of the local influencers who are likely to be sympathetic. Let's take this viral."
Pressure was on for the remix to turn mainlanders against TerraDriti. She had intensified her rhetoric and was urging her followers to show up to their neighborhood disaster relief hubs. She wanted the mainlanders to voice their displeasure with the relief workers for not being responsive to their preferences, especially related to the upcoming Pongal celebrations. If the mainlanders followed TerraDriti's advice, such a turnout could quickly become a riot.
The team shared Halye's video with friendly contacts and communities on the ground and waited to see if it would work. Abiodun nervously switched back and forth between tracking the video's spread and checking the algorithm's chance of violence, which had reached 47%. The algorithm had automatically alerted regional peacekeepers to the threat and they were preparing to mobilize. Abiodun had never needed their intervention in the past, and he hadn't given up on de-escalation, but he was glad to have them on standby in case the situation turned violent.
Halye's video stalled out, only seeing sporadic sharing among the locals. As the minutes crept by, Abiodun tracked a wave of similar content surging through the local networks. Sanfa's students had made their own remixes of Halye's video and they were spreading quickly across the city. Soon other locals were making their own remixes, mocking TerraDriti and expressing solidarity between islanders and mainlanders. TerraDriti's streaming audience fell quickly from its peak and few residents heeded her call to confront the relief workers.
Abiodun tracked the city sentiment and he confidently shared that tensions were easing. Meanwhile, Kanna had helped form the advisory council in record time and soon a quarter of New Maldivians had chimed in with support for revised relief priorities.
Kanna messaged Brock "You have to listen to the people" with a link to the advisory council's support and an introduction to the council's leader. His reply was brief, "Thanks for arranging, chatting with them now." Within an hour, the relief hub announced new priorities for relief supplies that aligned with the New Maldivians' requests to support the Pongal celebrations.
Within a few hours, the algorithm was assessing the risk of violence at 1.3% and the team had marked the crisis as resolved. Sanfa thanked the trio for their support and offered to host the team for Tamil New Year, which was a few months away. The team hadn't met in person for a few years and neither Abiodun or Kanna had met Hayle in real life. Halye sent over a remixed clip from Avian Adventures VI with Abiodun, Kanna, Halye, and Sanfa's heads copied onto gulls soaring above New Maldives City. Her teammates laughed and the three agreed to stay with Sanfa that spring.