NGFP Programme
The NGFP programme is a foresight leadership accelerator for next generation foresight practitioners. Our Sensing Network is the largest global network of next generation future-alert activists around the world.
Find out more →
NGFP impact and projects
Supporting over 500 next generation practitioners to take forward their work, gain exposure, connect to experts and mentors, and to participate in exciting projects
Exploring what a healthy digital society looks like in African communities
Piloting a leadership development programme to support foresight activists in Africa
Curating a futures-focused podcast series with Next Generation voices
Collaborating with USAID to further youth agendas by connecting next generation practitioners with USAID missions
Meet the fellows
Our fellows are the winners and special awardees from the 2022, 2021, 2020, 2019 and 2018 awards. They are a diverse and global group of young futures thinkers. Who are shaping the future of their communities and the field. They are just some of the people in our sensing-network of future-alert activists.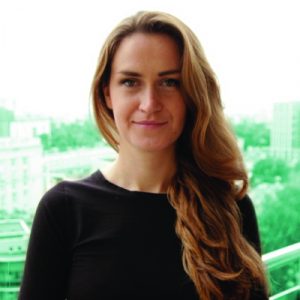 Find out about their work →
The 2022 Awards
The NGFP awards recognise those helping to shape the future and improve lives through innovative strategic foresight. They showcase stories of accelerating and scaling change in their communities towards a positive future.
The 2022 Awards →
Three opportunities to apply
Main Award Open to anyone between the ages of 18-35 or with less than five years' experience as a foresight practitioner. Winner receives a USD 10,000 prize to support their project and attendance at the SOIF Summer Retreat. Special Awards for applications from specific geographies and sectors, plus 8 funded special awards.
Walkabout Prizes Designed for 18-25-year-olds who are advocating for futures thinking and change in their community. Two USD 1,000 prizes to help translate new future-focused ideas into action.
The Young Voices awards Showcasing the voices of youth between 12-17 years of age. One USD 1,000 and two USD 500 prizes to help realize their future-focused project and catapult their idea into action.