Climate change and its devastating impacts on the health of people and the planet is one of the most complex and pressing challenges of our time, with the potential to impact the lives of generations yet to come. The NGFP Climate Hub consists of young changemakers and emerging leaders interested in directly contributing to the achievement of Sustainable Development Goal 13 – Climate Action. The Hub seeks to accomplish its vision and mission for a sustainable future by challenging and influencing climate policies through futures thinking and foresight tools. The hub has organised intergenerational convenings and collective actions to tackle the plight of climate change for the benefit of current and future generations.
In 2022, NGFP Network members working on climate related subjects were weaved together to co-create and facilitate the very first Youth Climate and Energy Futures Lab at COP27 in Sharm EL Sheikh at the very first Children and Youth Pavilion strategically positioned at the heart of the COP27 Blue Zone where climate negotiations take place.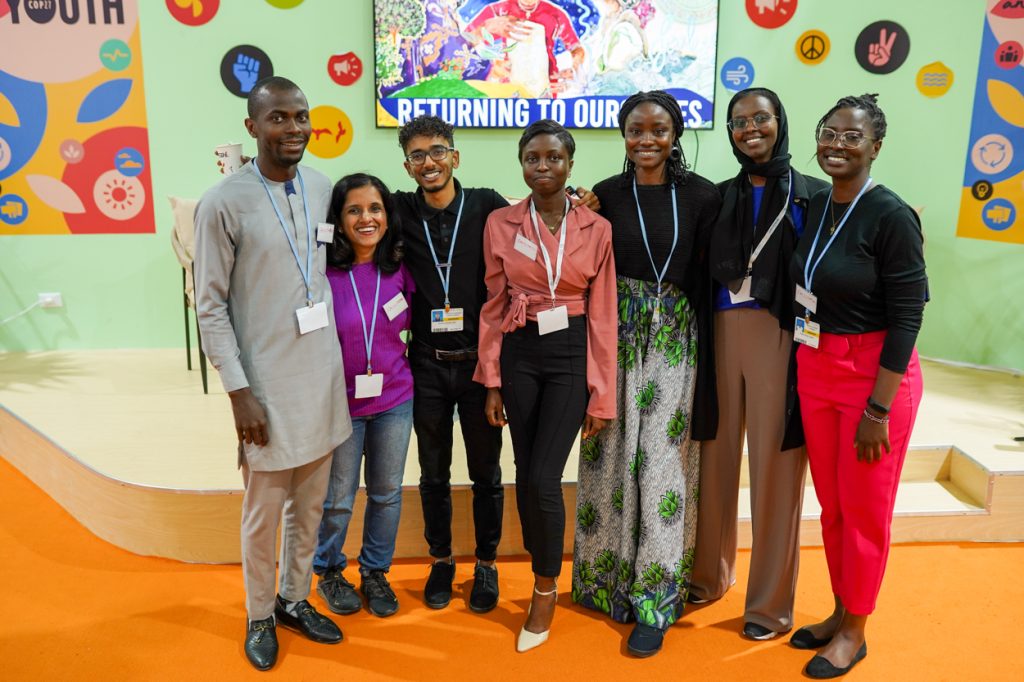 The Climate Hub members envision that by 2030:
Youth will be at the centre of all climate decision making.
There will be solidarity and collaboration between younger and older generations in finding lasting solutions to climate change.
Climate negotiations will prioritise the needs of vulnerable people and communities – the missing voices.
To achieve this, we launched the NGFP Climate Hub. Members will be engaged in various participatory group futures processes aimed at influencing climate policy and behavioural changes.
Interested in connecting with NGFP fellows and members, learning more about our projects, or sponsoring us?
---