Next Generation Foresight Practitioners
Recognising the next generations' endeavours in shaping the future.
What is NGFP?
When we look at the world, we see new future-alert activists and emerging change-makers enabling their communities to imagine and create their own futures collectively. We see diverse voices democratising the futures field.
The Next Generation Foresight Practitioners (NGFP) programme exists to accelerate the transformation of the next generation of changemakers using foresight as a key tool to envision inclusive and equitable futures globally. It supports them by driving their integral role in agenda-setting and connecting them with today's decision-makers. With over 350 members from 69 countries across 6 continents, the NGFP network is one of the largest global networks of future-alert activists and practitioners in the world. The NGFP programme is managed by SOIF and co-created with the NGFP fellows and Sensing Network.
The awards and programme were established to explicitly address a lack of representation of young, non-western, future-alert activists in decisions, conversations and changes that are taking place in communities around the world, whether at a global, regional or local level. This includes issues of representation in specific geographies and communities. Each year we expand the focus to new areas, so this year we are looking at small island states, indigenous communities, communities of people with disabilities, and anti-slavery, among others.
Through the programme we are supporting next generation practitioners to take forward their work, gain new exposure, start new jobs and collaborations, and to continue on their foresight journey. This includes projects exploring what a healthy digital society looks like in African communities, a pilot leadership development programme to support African foresight activists, a collaboration with Globalwonks to connect NGFP fellows to business leaders internationally, as well as a new podcast series and other opportunities to showcase their work.
Learn about NGFP
Get in touch
Our Vision
Amplify new voices
& insights
Accelerate transformation
Our impact
The awards are now four years old. The first year was an experiment – and each year since we have worked to build the impact of the awards by reaching out to new countries and by investing in the network and programme.
The programme has now reached 300 people from over 50 countries and provided support to three cohorts of NGFP fellows.
Our fellows have been invited to attend and showcase their work at the ESPAS annual conference by the European Commssion, received support from the Association for Professional Futurists through a six-month complimentary membership, and invited to join the UNESCO Global Futures Literacy Network.
Our onging professional development and mentoring support has been highly valued by participants, and the support from our judges and the broader community has helped participants to take forward their work, gain new exposure, start new jobs and collaborations, and to continue on their foresight journey.
Futures Manifesto
A collection of 12 personal short stories set in a post pandemic future in 2050. It reflects the NGFP Fellows' diverse perspectives on the impact of the COVID-19 pandemic on existing or latent global challenges.
Read the Manifesto
What we're up to
Data Governance Africa
In collaboration with Omidyar Network Responsible Technology team, we are working with a team of young foresight practitioners in Kenya and Nigeria to explore what a healthy digital society looks like in African communities. And more specifically, what technological freedoms and safeguards will encourage that healthy ecosystem to grow?
Africa Leadership Pilot
Piloting a leadership development programme to support African Foresight activists. This mentorship programme aims to accelerate their capability and assist them in developing different visions for the future for their communities and support them to translate their ideas into reality. Funded by Small Foundation.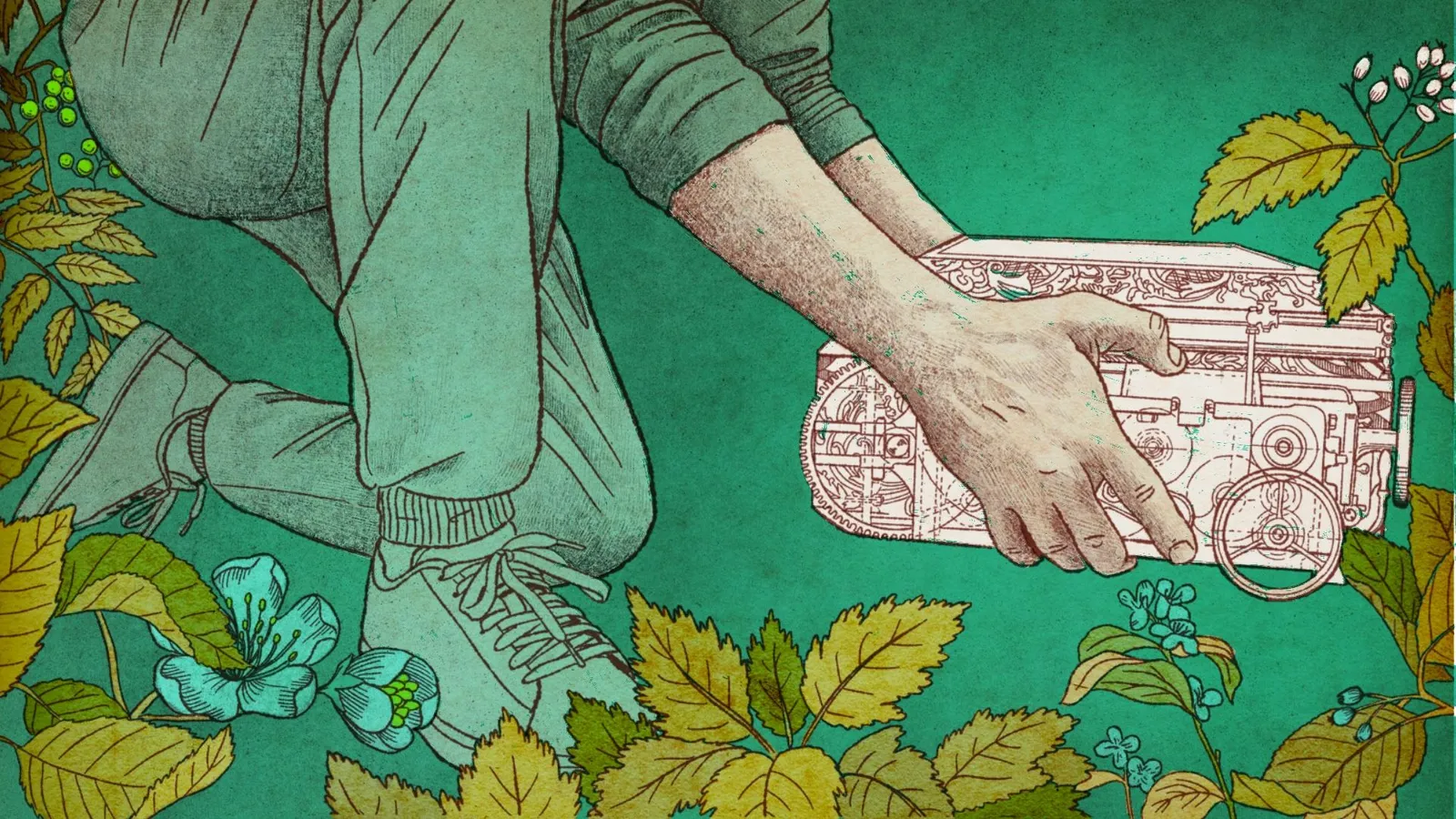 Time capsule 2020
Collaborating with the BBC Futures, our global next-generation fellows developed a time capsule of objects that captured life in 2020. A list of objects that matter, and that tomorrow's generations should know about, 100 years from now.
Connecting to leaders
Connecting a new generation of foresight practitioners to business leaders through a partnership with Globalwonks. Helping NGFPers to connect insights across different geographies, topics, and industries to enable better business and decisions.
WHO Futures
Building an understanding of what young people think life will be like in the next 10-15 years. A project for the WHO Western Pacific Regional Office to identify younger people's visions and priorities for the future beyond COVID-19.
Listening to the future
Working with Omidyar Network, sponsors of our programme and awards, to build a network of younger future-alert activists that aims to influence how foresight is done ... and by whom.
Interested in learning more or supporting the NGFP Programme?
If you would like to collaborate with us or support the programme then please email team@nextgenforesight.org. We're always looking for partners to join us in creating impact with foresight.
Help spread the word about this year's Award with your networks, organisations, colleagues and beyond. Be part of this global
Become a sponsor. Invest in future leaders and decision makers and show the world your involvement in this process by sponsoring a Special Award for Next Generation Foresight Practitioner in your region or sector. We are seeking USD 15,000 to help fund a Special Award for the winner, to support travel and support their mentoring for a year. Your support will help create transformative experience for the awardee, and promote the importance of futures thinking.
Become a judge Nominate yourself or someone you know to be part of the NGFP 2020 Judging panel. If you know someone - including yourself - who would be a good candidate to join our excellent panel of judges, please get in touch.
Get in touch
"A tremendous boost in exposure. The NGFP co-design sessions on site in Brussels raised my sense of urgency to contribute to the well-being of our planet".
Maggie Greyson 2018 Special Awardee
"The Award opened up new vistas for me."
Bunmi Ajilore 2018 Runner up
Supported by:
Meet the fellows
We'll be launching our sensing network directory later this year. In the meantime you can find out a bit more about our NGFP fellows.
Meet the fellows →
Stay in touch
If you would like to keep in touch and find out more about the awards and webinars then please join our mailing list
Sign me up
Interested in applying or supporting the awards?
If you have any questions, want to check on eligibility or would like to ask any questions then we'd love to hear from you. Send us an email at team@nextgenforesight.org